Hello, this is now an historic  development website rather than a style website - 
proceed accordingly... WITH CAUTION.
:) 

                                                                                              
=================================================
    ___________________________

   

And the men who hold high places
Must be the ones who start
To mold a new reality
Closer to the HEART


                                                         

_______________________

                                                                                      
             
"One cannot and must not try to erase the past merely               
because it does not fit the present."
―

Golda Meir,


------------------------------
  The Censoring of ...
Antarctica
 Written By Sarah M Lafreniere 
 Art Direction By Sarah M Lafreniere
__________________________________________________
________________________________________________________________
_________________________________________________________________
_____________________________________________
           The history of Antarctica emerges from early Western theories and historical texts as a vast continent known as Terra Australis,  and in VERY early history was believed to exist in the far south of the globe. The term Antarctic, referring to the opposite of the"Arctic" or Arctic Circle, was coined by Marinus of Tyre in the 2nd century AD.  These facts are not in dispute as they are easily sourced, and to the modern researcher not worthy of further discussion. So, essentaiily at the end of the day any scientist or researcher worth thier salt can safely and resonably conclude these two facts and hold is head high.  Oh, and before i forget, for the NON scientific among you lovely readers, becasue Antacrtica lies over the lower portion of the planet or the bottom of globe it's naturaly cold down down there. Brrr
                                                                                       _________________________________________________________________
                                                                                                                               _____________________________________________
 
            But what else do we

really

know about

Antarctica?
                                                        I mean, thats alot of snow and ice covering an area the size of the USA  
                                                                     How can we be sure of whats on top of whats underneath?
_____________________________________________________________
_____________________________________________________________________________________
                
      Some say there are pyramids in Antarctica..IS THIS A STATEMENT OF FACT?  
                                                  ...Do pyramids really exist in Antarctica?

                    YES! ...in more than one location to ...[ more on that later ]

   _____________________________________________________________________________________
                            What about the Crazy Idea THAT IN FACT there are cities
                                        ...buried under ice.....Is this really true?     
                    ____________________________________________              
    YES!--There are remenats of a very tech savvy civilization  that have been discovered in the Antarctica peninusla as evidenced by this High resolution image taken over the location of one of the "Cities" (for lack of a better term) that is finally shedding her mystery by melting due to the high temperatures of the MAGAMA flowing underneath as illustrated below in what I and My sources consider to be the ONLY PUBLISHED PHOTO OF THE  REAL CITY REFERED TO IN GREEK MYTHOLOGY AS  ATLANTIS.
                                                BUT FIRST ...LETS HAVE A LOOK AT ONE KEY PEICE OF EVIDENCE THAT DESTROYS THE                 MAINSTREAMS  NARRATIVE  ON THE HITORY OF 'US'  ...and by extension, Antarctica, of course.                                                                

       ___________________________________________________________     
...closer to the heart 
                                                 ___________________________________________________________    
                                                                                        SLIDE A
 THE ANTARCTIC PENINSULA
The Northernmost Antarctic Peninsula,viewed from the northeas
                                   || latitude=-63.56 deg,W longitude=-57.29 deg S ||     
                                                 PHOTGRAPHED BY Commander  John G. Sontag, N A S A SCIENCE OFFICER (GSFC-615.0)
                                                    ___________________________________________________________ 
https://climate.nasa.gov/news/2518/nasa-nears-finish-line-of-annual-study-of-changing-antarctic-ice/
                                                ___________________________________________________________ 
                                   SLIDE B
                          DUSE BAY
 This is an unbelievable photograph for so many reasons and is the "Rossetta Stone" of my collection. This photograph denotes teh begining of my journey  and is the basis for much of my SUPOSITION that the mainstream has been less than honest about our anthropoligcal history. This fabulous high definition photograph(above) is DUSE BAY,  located right at the top end of the antarctic peninsula and the northern most Weddell sea (coordinates provided below)
As is blatantly obvious from my many annotations, Antarctica, like the moon, is hardly a " desolate and mostly  frozen area void of any real history, save for the geology".  Clearly the year 2020 seems to be the year everyone lies to everyone about everything and I get it with respect to the timing of  my publishing this peice; In Antarctica however, just from this one High rez photo, clearly there is way more THERE than meets the eye.  BUT BEFORE WE GET INTO ALL THAT, lets first lets take a step back and understand what we are looking at.
 The image BELOW was taken By Cmdr John Sontag, NASA (GSFC-615.0)[SCIENCE SYSTEMS AND APPLICATIONS ] and when i asked him for specifics of the image he sent me this quote to add to my thesis; 
 "This is the northernmost Antarctic Peninsula, viewed from the northeast as we descended toward our inshore survey line in the western Weddell Sea"(NASA, Cmdr John Sonntag)."


                                || latitude=-63.56 deg,W longitude=-57.29 deg S ||
 
_____________________________________________________________
 _____________________________________________________________________________________
SLIDE A
https://climate.nasa.gov/news/2518/nasa-nears-finish-line-of-annual-study-of-changing-antarctic-ice/

NASA LINK
                                               ____________________________________________________________
AS a result of the limted space i have here, i had to cut this massive image into sections to point out in fine detail, what all the arrows and boxes indicate. Lets start withthe right side of the image, or the NORTHERN end of the image,
_______________________________________________________________
Slide B- Northern Section of DUSE BAY
__________________________________________________________________________________________________
                                 ________________________________________________________________________
EVERY square red box i have annotated on the image represents engineered structures / object that are not only intellegently designed but also serve a specific purpose. In this cut out (slide B) starting at the lower right we can see CLEARLY a fabricated harbour directly infront of a mountain that appears to be collapsing. Wait, what? Collapsing? How can a mountina collapse in on itself? Wouldnt that suggest the mountain is hollow?
                                      Indeed the mountain is hollow however, it isn't REALLY a mountain;
From the vantage point the image was taken and covered in ice an snow and at a height of 35 000 feet
( THIS PHOTO WAS TAKEN FROM A BANKING DC -8  AT 35 000FEET AND DESCENDING ON A SOUTHEASTERLY BEARING) 
they (the structures) all look like the tops of small fault block mountains, and in this area, they could very well be that; hollowed-out versions in some cases, of course, but there is really no way of knowing because I can not PHYSICALLY get to the site so I have to base this conclusion on the super close-ups I have dropped in below.  In my close-ups, there is clearly an open and vast interior space and laying around is all sorts of "STUFF" - - I say "stuff" because when i am zoomed in this close it just looks like a hodgepodge of symmetrical and very tall objects, NOT OF A NATURAL ORIGIN;  some of which look suspiciously like huge high voltage powerlines and towers and roadways in the area adjacent to the tower that suggests perhaps it is a self-contained power source. Note the protective wall and the tether hanging uncoiled behind the tower itself; this suggests to me, as do the curved RAMPARTS OR CURVED PROTECTIVE WALLS, that the tower operated for brief periods of time and slid in and out of its enclosure by means of some sort of track or rail network. I further surmise that the tower, like TESLA'S TOWER, used the earth ( and water) as a grounding source and sections of the tower counter-rotate (along with the  two collars just underneath the large squared off cylinders on top) that also counter-rotate.  There is a large tether behind the tower and symmetrical tracks that lead out into the small harbour built right in front of the tower itself, once again suggesting the water is the grounding facility as the tower slides out over it using a meachanical device much like the device operated in the 60's at Cape Kennedy to bring the Saturn V rockets form the asembly faciltiy out to the launch pad called crawler-transporters, formally known as the Missile Crawler Transporter Facilities. These massive devices balance raw power and deft movements  used to transport spacecraft from NASA's Vehicle Assembly Building (VAB) along the Crawlerway to Launch Complex 39 and "Crawl" or move very slowley and deftly. The Tesla Tower's transporter device seems to be of simlar efficiant engineering

 
  __________________________________________________________________

 SLIDE C, C1 - THE TESLA TOWER
  ________________________________________________________________________
  ________________________________________________________________________
SLIDE C1 - THE TOWER, B/W, INSET
_________________________________________________________________________
ok ,sure...but what is the function of the 'Tesla Tower?'
_________________________________________________________________________
The 'Tesla Tower' in Duse Bay is a rather unique tower standing 1911 (582.4728 m) feet in the air and Is located on the northern periphery of Duse bay. The tower itself is as tall as the CN TOWER in Toronto Ontario, Canada, though it serves a much different purpose than it's newer Canadian cousin to the north. The tower itself is constructed of steel and composite materials(fiberglass) and is built on a large steel truss that spans the width of the artificial harbor it stands sentry over. The tower itself resembles a homemade birdhouse with 2 separate collars under the main BOX that sits atop the tower and both collars are of a very different design- the collar closest to the OPENING BULB, or top of the tower resembles the collar one might find on a clown costume - it appears to glint off the sunshine so it is made of a stainless steel or aluminum material and is circular but not flat -the collar itself undulates up and down like a victorian collar or, as i mentioned earlier a clown collar. The second collar, right below the, for lack of a better term,  IS A 3 PIECE COLLAR THAT RESEMBLES 3 SEPERATE INVERTED FUSCHIA PETALS(see diagram A  below) ...that is oversized and fold up like the wings of a carrier-based aircraft - in the upright position, these collars or petals clearly protect the BULB by wrapping THEMSELVESUP AND OVER the bulb providing a protective shield in the same fashion as fuschia petals protect the interior of the flower. The purpose of the tower is to DRAW energy directly out of our atmosphere (electricity) and is clearly the ultimate in green energy, in a similar fashion to Telsa's original experiment at wardenclyffe
...except for the fact it is 96 000 years old

_________________________________________________________________________
Wireless Power Transmission 

  Van de Graf generator...
a very modern version of the so called "Tesla Tower."
The above tower belongs to a company called

Viziv Technologies

. They claim they are doing experiments to transmit energy wirelessly — very much what Tesla was trying to do with his Wardenclyffe tower. 
                                    -------------------------------------------------------------------------------------------------------------------

what is this thing??
____________________________________________________

_____________


Given the above information it is clear that this energy source powered the adjacent strucures based on the tall poles and hanging lines all around the base area of the tower. it would appear there is room for a second tower directly adjacent to the first and parts of her original stem can be seen in the above slide.(Diagram A)

When the tower is not in use it folds up and retracts back into the FAUX mountain that serves as its pretctive shield.
                                         ______________________________________________________________
                                                                            
                                        
The global wireless power transmission market derives significant growth from the usage of wireless power transmission in energy management and efficient transfer of power. It also gains remarkably from the technological advancements and the rise in digitization. The rising awareness about the benefits of wireless power transmission, such as providing clutter-free charging without cable, is fueling its demand substantially. Consumer electronic devices that need charging have become its key end users. Since wireless chargers can determine the amount of power required by every electronic device, avoiding overcharging of batteries, their usage has increased manifolds. Furthermore, as there is no AT&C loss, the loss in electricity is much less in wireless power transmission in comparison with wired power transmission. This factor is likely to fuel the application of wireless power transmission further, boosting the worldwide wireless power transmission market in the years to come, reports the research study.
    ... it would appear whom ever is responisble for building the so called 'TESLA TOWER' 34 million YEARS AGO HAD THE SAME IDEA.
                 [ i am very aware i keep saying ' 96 000 yrs ago...I realy am getting to the time line ]
 -------------------------------------------------------------------------------------------------------------------------------
____________________________________________________________
____________________________________________________________________
         Ok , so lets review;  We have a land area the size of a large modern American metropolis,  clearly powered by hydro as evidenced by the numerous dams in the area and roadways and bridges and there is even a large construction crane eveident near the bottom of slide. Cities, Expressways, over passes, roadnetowrks, dams ....and yet we are schooled to believe antarctica is one giant deserted popsickle. WHY?  What is to be gained by making certain this information stays out of the public zietgiest?   A VERY THOUGHTFUL QUESITON AND ONE I DO NOT HAVE A COEGNT ANSWER TOO.
                           Lets go in for a closer look at what google maps calls "BEAK ISLAND" and then CENSORS and shifts its position in tehoverhead look ...HMM ...I WONDER WHAT THEY ARE HIDING...Let's have a look around shall we...
                                                ________________________________________________________
____________________________________________________________
____________________________________________________________
___________________________________________________________
STRUCTURES AND WHAT APPEAR TO BE STORAGE TANKS(circled in red) OF SOME TYPE DOT THE ENTIRE AREA ABOVE  ON WHAT APPEARS TO BE AN INLET WITH A TRANSPORTATION NEWORK  .
BOTH OF THE ABOVE SLIDES ARE SUPER CLOSE UPS FROM THE ORIGNIAL High Resolution Duse bayimage taken by NASA
___________________________________________________________
___________________________________________________________
           So the big question in front of us, rather,the four big questions in front of us are WHO, WHAT, WHY, and WHEN did they engineer this remarkable system and then power it entirely with WHAT I SUSPECT IS CLEAN energy?           100,000 years ago the Earliest structures in the world (sandstone blocks set in a semi-circle with an oval foundation) built-in Egypt close to Wadi Halfa near the modern border with Sudan where the only man-made structures on the planet at the time according to mainstream history.  Hmm ...maybe we need to do more digging huh? 

       ____________________________________________________________  
The Antarctica Zietgiest...or
'How to chash in on the uneducated'
                  ___________________________________________________________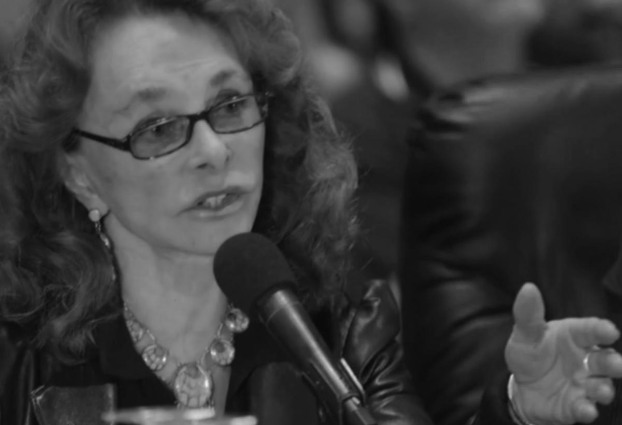 Linda Moulton Howe has advocated on behalf of Antarctica and has written and produced various documentaries and papers on the subject of Antarctica and I caution you to have some resource material available nearby if you plan to absorb any of Linda's  material on our southern most land. I do not know Linda personally and I am sure she is a charming and lovely woman, however, Linda Does NOT like to be corrected, especially in the presence of her fan base so if you are as lucky (or unlucky )as i was to listen to one of her talks, whatever you do, do not interrupt her or query her publicly on scientific data points or timelines she exposes that is simply incorrect in an effort to make her timeline work.
                         The one noted piece of Data Linda and i disagree on is that antarctica was once a part of Pangea, the large super contininet that existed between 280 million years ago and 230 million years ago. Antarctica was NOT a part of Pangea and was settled around the equaator of the plaent OPPOSITE PANGEA. This is a well known fact that any 6th grade researcher can GOOGLE them selves and one has to wonder if Ms Howe could get such an easy and availabale piece data so wrong, how can anything she states after ward even be considered truthful? Clearly it can not becasue these tales Ms Howe spins are purely entertianment and not at all, even remotely based on scientific fact. In fact most of Ms. Howes pre human history is laughable at best. So do please be alert to the differnce between entertainment and scientific fact. 
                                                      Lets have a look at what Linda Moulton Howe claims and i will let you the reader judge for yourself if her matieral is reliable, scientific and fully researched or whether it is sensationalist garbage stitched together to sell books and take advantage of the eneducated.
--------------------------------------------------------------------------------------------------------------------------------
THE FOLLOWING IS REPRINTED DIRECTLY FORM THE PAGES OF EARTHFILES AND REPRINTED HERE WITH PERMISION 
                                                                               https://www.earthfiles.com/antarctica/
Antarctica:
Alien Secrets Beneath the Ice
There is a huge secret hidden beneath the ice in Antarctica. Military whistleblowers report large alien structures under two miles of Antarctic ice.
Navy Seal Spartan 1 walked an alien hallway inscribed with mysterious hieroglyphs and tells investigative reporter Linda Moulton Howe that Antarctica's alien presence spans centuries, linked to Star Gate portals around Earth and beyond our solar system.
THE FOLLOWING IS DIRECTLY FORM THE PAGES OF EARTHFILES AND REPRINTED HERE WITH PERMISION
https://www.earthfiles.com/antarctica/
August 29, 2020 - by LINDA MOULTON HOWE for www.earthfiles.com
Hi Linda,

My name is Brian S. I am a retired United States Navy LC130 Flight Engineer that"...
Talk among the flight crews was that there is a UFO base at South Pole and some of the crew heard talk from some of the scientists working at the Pole of Extraterrestrial Biological Entities (EBEs) working with and interacting with the scientists at that Pole air sampling camp/large ice hole."
— Brian S., retired U. S. Navy LC130 Flight Engineer, Antarctic Development Squadron Six or VXE-6
August 20, 2020 Albuquerque, New Mexico – On January 2, 2015, I received this email from a retired Navy flight engineer, "Brian S," about UFO-related activity in Antarctica that he and his C-130 crew had knowledge about in 1990s.
I have done extensive reporting before (See More Information at end of this report). But I am reprinting here the original raw email followed by current August 2020 comments from viewers of...

======================================================================
"Ja

nuary 2, 2015
Hi Linda,
My name is Brian S. I am a retired United States Navy LC130 Flight Engineer that retired after 20 years of service in 1997. I have  been wanting to write you for a long time about my experience on the Antarctic continent with flying vehicles that I was told not to talk about. I served part of my 20 years in the Navy with a Squadron called Antarctic Development Squadron Six or VXE-6 as it was also known. I served with this squadron from around 1983 till I retired March of 1997. Being a flight engineer and flying more then 4000 hours in that capacity, I have seen things that most people have not even imagined on the Continent of Antarctica. The land there seems more alien then earthly. Our deployments to this land started in late September and ended the end of February every year until the Squadron was decommissioned in 1999. That time of year was the summer season when most of the science was done in warmer temps and 24 hours of daylight.
During my time in the squadron, I flew to almost every part of the Antarctic Continent — including the South Pole — more the 300 times. McMurdo Station, which is 3.5 hours of flying time from the South Pole station, was the point of squadron operation during our yearly deployments. Between these two stations is a mountain range called the Trans Antarctics. With what we called Severe Clear weather from McMurdo to South Pole, the Trans Antarctics are visible from the altitudes which the aircraft flew approximately 25,000 to 35,000 feet. On several flights to and from South Pole our crew viewed air vehicles darting around the tops of Trans Antarctics almost exactly in the same spot every time we would fly by and view them. This is very unusual for air traffic down there due to the fact that the only aircraft flying on the continent were our squadron aircraft. Every aircraft knew where the other aircraft were due to flight schedules being followed.
Another unique issue with South Pole station is that our aircraft was not allowed to fly over a certain area designated 5 miles from the South Pole station. The reason stated was because of an air sampling camp in that area. This did not make any sense to any of us on the crew because on 2 different occasions we had to fly over this area. One time due to a medical evacuation of the Australian camp called Davis Camp. It was on the opposite side of the continent and we had to refuel at South Pole and a direct course to this Davis Camp was right over the air sampling station.
The only thing we saw going over this South Pole camp was

a very large hole going into the ice.

You could fly one of our LC130 into this thing. It was after this medevac mission we were briefed by some spooks (Intelligence Agents I presumed)  from Washington DC and told not to speak of the area we overflew. '

The other time we got close to 'The air sampling Camp,' we had navigation and electrical failures on the aircraft and was told to immediately depart the area and report to our squadron  commanding officer when we returned to McMurdo. Needless to say our pilot (Aircraft Commander) got his butt chewed and our crew was not on the South Pole supply run after that for over a month.  
There were many other times we saw things that were out of the ordinary. One outlying camp (Marie Byrd Land) we dropped scientists and their equipment at was

out of communication with McMurdo for 2 weeks.

Our crew flew back to the camp to find out if the scientists were ok. We found no one there and no sign of any foul play. The Radio was working fine as we called McMurdo to verify it working properly. We left the camp and flew back to McMurdo as ordered by our CO. A week later the Scientists showed back up to the camp and called McMurdo for someone to come pick them up. Our crew got the flight back there to pick them since we put them into that camp and we knew the terrain and location. None of the scientists would talk to any of the crew on the plane and

to me they looked scared.

As soon as we landed back at McMurdo, they (Scientists) where put on another of our squadron aircraft and flown to Christchurch, New Zealand. We never heard about them again. Their equipment that we brought back from the camp was put in quarantine and shipped back to the United States escorted by the same spooks that debriefed us about our fly over of the air sample camp/ large hole in the ice. I could go on and on about things and situations that I observed during my tour with VXE-6. Talk among the flight crews was that

there is a UFO base at South Pole

and some of the crew heard talk from some of the scientist working at the Pole of

EBEs working with and interacting with the scientists at that air sampling camp/large ice hole.
Brian S.
Petty Officer First Class
Flight Engineer


United States Navy (Retired)"


---------------------------------------------------------------------
NOVEMBER 2002  ATLANTIS TV CREW
In November of 2002, a Californian film crew from AtlantisTV succumbed to the blistery, icy conditions of the unforgiving Antarctic, never to be seen again. It's one of the few cases in history where the missing persons are NOT the focus of the investigation. Instead, all eyes have been on the hidden ruins which, apparently, they found buried deep below the Antarctic ice sheet. While some people think it's all a government cover-up, considering that the south pole was once thriving with tropical life, it's entirely possible that there's merit to these claims. In fact, newly-uncovered evidence in the form of video footage they recorded suggests that perhaps they found what they were looking for. 
 ---------------------------------------------------------------------------------------------------------------------------

-----------------------------------------------------------------
----------------------------------------------------------------------------
 Alrighty then; ...well, as I always say "EXTRAORDINARY CLAIMS REQUIRE EXTRAORDINARY EVIDENCE"
and the evidence here is thin to nonexistent; so I don't really feel there is MUCH of a reason to waste any time on this crock of absolute shit. Financial rewards always make toxic the search for the truth.
I looked into thIS and spoke with the suposed "navy seals" ..both of them are budding actors from Tennesse.
           By all means please explore Linda's page and web site, there is a lot of littoral information regarding Antarctica and some of its geographic timeline which as far as I can see is very accurate and to be fair to Linda, she is simply reporting a story someone brought to her and based the state of journalism in the USA today, i would have to say that puts Linda's reporting pretty near the top of list as far as honest journalism goes in the USA today, which isn't saying much if anything!
https://www.earthfiles.com/antarctica/

------------------------------------------------------------------------------------------------------------------------------------------
                 Ok ... that was a fun break, a recess if you will,  but lets get back to what we know is real and we can prove.

   Let's start by taking a more in-depth look at that complex because I swear I saw massive concrete entrances fronting the WW2 German UBoat pens in Germany and France left over from World War ii. (inset in b/w)
                I wonder ....Could there be a German connection to all of this?

                            ____________________________________________________________            


Are those entrences?   They look extraordinarily like the sub pens i saw in Europe
   I can count 4 entrances / exits from this one slide alone, but to where do they entrances lead?

                                                        
                                               ____________________________________________________________
                                                                             
                                                                                  63°38'02.2"S 57°26'06.4"W
https://prensaantartica.files.wordpress.com/2016/12/enfriamiento.jpg 
In August 1936, the German Foreign Office found some unclaimed territory in Antarctica between Norwegian and British zones and an expedition to explore and claim the region between 20 degrees east and 10 degrees west—part of an area known as Queen Maud Land—took shape     
The tale begins in the summer of 1936. Hitler had completed a four-year plan to boost the German military and the domestic economy to be ready for war by 1940. He put Hermann Göring in charge, and then he developed a "German Fat Plan" to enable Germany to improve the efficiency of its domestic consumption of butter, milk, cream, lard, cheese, bacon, margarine, salad oils, detergents, candles, linoleum and paints. The idea was to find substitutes for these oil- and fat-based products in case imported sources were cut off. At the time, whale oil was one of the main ingredients for margarine, and Germans ate a lot of margarine.
"To prepare for war, they needed whale oil," says Cornelia Lüdecke,professor of the history of science at Hamburg University and co-author of the 2012 book The Third Reich in Antarctica: The German Antarctic Expedition 1938-39with Colin Summerhayes. "They had to buy whale oil from Norway before and they didn't want to spend the currency on Norway. They wanted to produce whale oil by themselves."
https://www.indianairmails.com/catapult-mail.html
  __________________________________________________________
    HMMM..the german base was no where near archeology of any  interest...OK, WELL IT WAS WORTH A TRY.  I hear alot of stories of the Germans
and thier antarctica adventures and given todays cancel culture climate i thought it wise to at least mention Herr Hitler and jolly band of misfits plying the southern oceans looking for whale oil. Master Race?  pfft ... HARDLY!
At this point I have a few BIG  problems laying before me; My timelines do not match or even come any where near the mainstreams history of the planet, yet i have super modern structures and cities that have been hidden beneath neatly sewn layers of snow and ice,  and as they slowley reveal themselves they seem to be taking on the odd yet familair shapes of Pyramids, uboat pens, ancient cities mentioend by Plato and a tower that eclipses most modern apartment buildings yet looks like some super carnival ride on steroids....    what the?
  

                                                  ____________________________________________________________
                As fanciful a narrative as all this appears to be, i can't help but realize that it isnt fanciful thinking at all. Had all my assertations been laying out in the open for all to see on google maps,  this paper would simply be one of many on the subject ...However GOOGLE MAPS censors the entire area; LETS TAKE A LOOK AT THAT

____________________________________________________________
                    GOOGLE,    UTUBE     AND    TWITTER;         
      THE  MARXIST   CENSORHIP   MACHINE                             The CORDINATES FOR THIS AREA FROM GOOGLE MAPS ARE
               63°49'22.7"S 57°33'04.4"W                           
                                              | latitude | -63.49 degress south| longitude | -57.33 deg West  
____________________________________________________________
SLIDE D -  a side by side comparison of google maps and a high rez cut out photo of the same area

                                                                              _____________________________                               ----------------------------------
                 PART II
REACHING FOR THE ALIEN SHORE
                                                                | The City -- close up |
                                                                     _________________________________  

 The CORDINATES FOR THIS AREA FROM GOOGLE MAPS ARE         
|      63°49'22.7"S 57°33'04.4"W      |                 

          ===============================================================================                     

                -------------------------------------------------------------------------------------------------------------------------------------------------
                                NORTHERN HALF OF "THE CITY"
                                                         ==============================================
A - RADAR DOMES
B - BAY
C - ANTENAE FARM
D- MULTI STORIEDCOMPLEX
E - LAUNCH FACILITY (WITH CRAQFT IN LAUNCH POSITION
F - TWIN STAIRCASES
G - WIDE AVEUNE
H - DUAL USE STRUCTURES - COMMUNICATUIONS
I - STRUCTURES ALONG HARBOUR FRONT
J - MULTI STORIED STRUCTURE
K  - STAIRWAYS, STRUCUTURES, HARBOUR FONT   
-------------------------------------------------------------------
HIGHLIGHTED IN RECTANGULAR BOXES  = PYRAMID,"THE DYSON FAN" as well as MULTIPLE STRUCTURES IN BACK GROUND
-------------------------------------------------------------------
AS WELL AS THE DEVICE I AFFECTIONATELY CALL

"THE DYSON FAN"

BECAUSE IT IS SHAPED LIKE A DYSON FAN AND AIMED AT THE SKY ON A 23 DEGREE UP SLOPE, IN THE SAME FASHION A RADIO TELESCOPE MIGHT OR A MICROWAVE TRANSMITTER MIGHT BE AIMED -
VERY CURIOUS
piece of kit indeed - 
ODD THINGS I KEEP NOTICING -I FEEL I MUST SPEAK AT ONCE ON THIS POINT- ALMOST EVERY IDENTIFIABLE PIECE OF ARCHITECHTURE HAS INCORPORATED IN ITS DESIGN A

"23 DEGREE SLOPE" not lost on me is the fact our planet sits at a 23 degree slope but this has not ALWAYS BEEN THE CASE




                                THE CORDINATES FOR THIS AREA FROM GOOGLE MAPS ARE
                                               |      63°49'22.7"S 57°33'04.4"W      |  
=============================================================================
HOWEVER, GOOGLE MAPS HAS CENSORED AND BLACKED OUT THIS ENTIRE AREA 
===============================================
                                 SOUTHERN HALF OF "THE CITY"
-----------------------------------------------------------------------------------
===================================================================================

==========================================================================
=======================================================                                             =================================================
                      | Trinity Peninsula|  The City  | 
               Trinity Peninsula is the northernmost part of the Antarctic Peninsula. It extends northeastward for about 130 km (80 mi) to Cape Dubouzet from an imaginary line connecting Cape Kater on the north-west coast and Cape Longing on the south-east coast. Prime Head is the northernmost point of this peninsula. Some 20 kilometers southeast of Prime Head is Hope Bay with the year-round Argentinian Esperanza Base. 
                                             =================================================
                     Off to the left in the top image, buildings and structures are clearly evident  surrounded by a very tall and imposing wall | there is a  massive hangar with an odd egg shaped structure parked with its nose partialy sticking out |  look directly under the red arrow below MASSIVE Structure(Hangar) and u can see the crafts nose poking out | there are fabricated structures every where ~ just follow any of the red arrows and you can see clearly right angled structures all over the area ~ right angles do NOT occur naturally EVER ....anywhere | Below this shot you will see another shot named "Tesla Tower" (is also clearly evident in the image above with a red line and blue square box highlighting the tesla tower.) this object was censored by google maps and the 4 other satellite imaging companies i purchased ariels of this area from. The "Forever State" or "Deep state" as some refer to it,  apaprently feel the people who pay them to study this remote area desrve to be lied to for funding antarctic research - perhaps we should create our own research project and parnter with project veratuas and just disclose it all.  We could, or you could just finish reading this entire article make everyone you know aware of yet more lies fromthepple we entrust our reasearch too(N A S A, N O A H, C I A , C F S S, THE SMITHSONIAN, ETC) - I made sure all of my work was backed up by credible and verifiable sources and in this case my source is thE lovely and talented Commander  John G. Sontag, N A S A, SCIENCE OFFICER (GSFC-615.0) [SCIENCE SYSTEMS AND   APPLICATIONS INC] who took this photo form 35,000 feet coming in on a down Ward glide scope of 30 degrees  - to put that in context, that means my tiny tesla tower is really 2000 feet tall and slides back and forth on raised rails out in the harbour like the old mercury and Saturn V rockets and retrieves the abundant electric energy that surrounds us all in our atmoshere (true green energy)

FULL PANORAMA COMPLEX / CITY INCLUDED
____________________________________________________________
  ----------------------------------------------------------------------------------------------------------------------------------
              YOU CAN FIND THIS HIGH REZ IMAGE ON NASA's own web site  https://www.nasa.gov/feature/goddard/2016/nasa-nears-finish-line-of-annual-study-of-changing-antarctic-ice
                            ----------------------------------------------------------------------------------------------------------------------------------

----------------------------------------
---------------------------------------------------------------------
alot of this isnt making much sense
                      History tells us that antarctica has been covered by snow and ice for 35 million years except for a brief period about 96 000 yrs ago when Antarctica  had a balmy climate similar to the southern United States of America. Based on this set of scientific and known set of facts, lets step back and look at what we have discovered so far and have verified scientificaly either via NASA , National Geographic (Hi Wendy and thanx again!!) the good folks ar Canadian Geographic and my friends at UWO and NYU.

Ruins

Pyramids

A melting city

A CN tower sized "thing" nasa suspects harnessed energy directly from the atmosphere

Man made harbours and channels

Googles censorship of all of it

---------------------------------------------------------------
--------------------------------------------------------------------------------
HMMM  well it looks like the people we are conditioned to trust have been lying to us for some time 
                         ____________________________________________________________________
                                                         _________________________________________________________________________

The Big Desert  

  ...the driest place on the planet


                        The Taylor Valley 
                ...and cities in the sky
--------------------------------------------------------------------------------------------
--------------------------------------------------------------------
Taylor Valley is the southernmost of the three large Dry Valleys in the Transantarctic Mountains, Victoria Land, located west of McMurdo Sound at approximately 77°37′S 163°00′E. The valley extends from Taylor Glacier in the west to McMurdo Sound at Explorers Cove at the northwest head of New Harbour in the east and is about 29 kilometres (18 mi) long. It was once occupied by the receding Taylor Glacier, from which it derives its name. Taylor Valley contains Lake Bonney in the west (inward), and Lake Fryxell in the east (coastward), and Lake Hoare, Lake Chad, Lake Popplewell, Mummy Pond and Parera Pond close together between the two. Further east of Lake Bonney is Pearse Valley. Taylor Valley is separated from Wright Valley in the north by Asgard Range, and from Ferrar Glacier in the south by Kukri Hills.
At its southernmost end, Taylor Valley becomes Quinn Gully, a mainly ice-free gully, which descends between MacDonald Hills and Hjorth Hill to Explorers Cove in New Harbour. It was named by the Advisory Committee on Antarctic Names (US-ACAN) (1997) after Thomas Quinn, Supervisor of Continental Air Operations, Antarctic Support Associates.[1]
Taylor Valley was discovered by the British National Antarctic Expedition (1901–04), it was more fully explored by the BrAE (1907–09) and the BrAE (1910–13), and named after Australian Geologist Thomas Griffith Taylor.
In the oblique aerial photo at right, the tan bands are sandstone layers from the Beacon Supergroup, a series of sedimentary rock layers formed at the bottom of a shallow sea between 250 million and 400 million years ago. Throughout that period, Earth's southern continents were locked into the supercontinent Gondwana.
The dark band of rock that divides the sandstone is dolerite (sometimes called diabase), a volcanic rock that forms underground. The distinctive dolerite intrusion—or sill—is a remnant of a massive volcanic plumbing system that produced major eruptions about 180 million years ago. The eruptions likely helped tear Gondwana

-----------------------------------------------------------------
          McMurdo
Dry

Valleys

​The Dry Valleys of the Transantarctic Mountains are among the world's most unique deserts, a stark and fascinating landscape comparable to Mars

  VISIT MARS WITH OUT LEAVING THE PLANET?


 

                        The McMurdo Dry Valleys which sit between the Transantarctic Mountains and the Ross Sea, are among the most hostile, inhospitable, and driest places on earth.
                                                         Meet the

three

McMurdo Dry Valleys
There are three major valleys that carve out of the Transantarctic Mountains and toward the Ross Sea. The three McMurdo Dry Valleys are:
Taylor Valley

: The furthest south of the three valleys and home-sweet-home to Taylor Glacier and the infamous

"Blood Waterfall"

. Iron-oxide is what's actually spewing out of the side of Taylor Glacier, although it resembles BLOOD...it really isn't blood.

Wright Valley

: The middle of the three valleys and home to the Onyx River, the

largest

river in all of Antarctica.

Victoria Valley

: The northernmost valley of the McMurdo Dry Valleys and the location of Lake Vida, the largest lake of the three valleys.
Meet the others: There are more valleys that comprise the McMurdo Dry Valleys than the three giants. They are: McKelvey, Belham, Barwick, Alanta, Stuiver, Wall, Virginia, Priscu, Pearse, Miers, Garwood, and Marshall.


The term "getting away from it all " really works in the Taylor Valley where there is litteraly nothing except rock and ice ... in fact a lot of writters contend that the mars rover is here taking photos for NASA and NASA is pretending the taylor valley is MARS.
  ------------------------------------------------------------------------------------------
....ALOT OF WRITERS WOULD BE WRONG.
----------------------------------------------------------------------------------------------------------------------------------
Life in a place it shouldn't exist
                                          FOR PERSPECTIVE LET ME SHOW YOU ON A MAP EXACTLY WHERE I AM TAKING YOU ....
 ---------------------------------------------------------


In 1903 Scott and his party of explorers arrived in the McMurdo Dry Valleys. Upon arrival it was quickly believed that life did not exist here, it just could not exist here. Between the extreme, cold, harsh winds and extreme lack of humidity it only made sense. Since then scientists have proved otherwise. Researchers have found Endolithic photosynthetic bacteria within rocks found in the McMurdo Dry Valleys. These anaerobic bacteria survive by metabolizing sulfur and iron found beneath Taylor Glacier inside Taylor Dry Valley. These findings are what give the glimmer of the possibility of life on Mars.
----------------------------------------------------------------------------------------------------------

 ------------------------------------------------------------------------------------
So how did the McMurdo Dry Valleys get so dry?
Antarctica is almost completely covered in a mile or more of ice. And then there are the Dry Valleys, sitting there nearly snow-free. Strange isn't it? What causes this, you may wonder: Katabatic winds paired with the natural barricade formed by the Transantarctic Mountains preventing ice from the East Antarctic Shelf from entering the dry valleys and continuing on down into the Ross Sea, making the extreme climate of the McMurdo Dry Valleys unique and oh-so-extreme.
--------------------------------------------------------------------------------------- 

Flying high above the frozen Ross Sea en route to McMurdo Dry Valleys.  
---------------------------------------------------
 The Transantarctic Mountains meet katabatic Winds
Crash course real quick here: Katabatic Winds are caused when dense and cold air are being pushed downward. The wild and extreme katabatic Winds of the dry valleys partnered up with the mountainous Transantarctic barricade make McMurdo Dry Valleys into one of the driest places on Earth. These katabatic winds can reach 200 miles per hour (320 KPH). When the high-speed katabatic winds descend, the wind heats up and will evaporate any snow, ice or water in their path. With all that said, the valleys are typically windy and can see temperatures hover around a balmy -67ºF (-55ºC).
------------------------------------------------------
-------------------------------------------------------------------

Landing in McMurdo Dry Valleys
This has got to be what a Mars landing would look like. Okay, minus the part where we flew up over the iced-over Ross Sea. Once you reach the coast it quickly becomes a brown and tan universe. Am I in Antarctica anymore?
Hiking on Mars on Earth
All I could do was stand in the wind-whipped silence, surrounded by the barren floor of the Taylor Dry Valley as the helicopter disappeared into the dry thin air. Then a quick turn and a short jaunt lead me to the face of Taylor Glacier, a glacier in a valley that seems impossible for an ice-pack of that mass to exist. How can a glacier exist in such a dry environment?
-------------------------------------------------------------------------------------------------------------

---------------------------------------------------------------------------------------------
Mummified to the core
One of the interesting relics of the McMurdo Dry Valleys is the mummified crab eater seal carcasses (Above) strewn throughout the valleys. Life has existed here, big life. Radiocarbon dating performed by zoologists at the Victoria University of Wellington, New Zealand and the Australian National University in Canberra, Australia has estimated that these mummified seals found in the area are approximately 560-780 years old. What I'd really like to know is how? How on Earth did they get out here?
---------------------------------------------------------------------------------------------

So why exactly is Taylor Glacier Bleeding?
Shortly after the discovery of the Blood Waterfall, red algae was thought to be the original culprit. Upon further research, it was found that Taylor Glacier's knicked artery is due to iron oxide from an ancient saline lake trapped under the glacier, somewhere around two million years ago.
---------------------------------------------------------------------------------------------
---------------------------------------------------------------------------------------------
 Say Hello to one of Earth's only cold-based glaciers
Taylor Glacier is one of the very few cold-based glaciers on Earth. What is a cold-based glacier, you ask? Cold-based glaciers are frozen to the ground underneath them. The ice is slowly pushed forward over the course of years by their own immense weight. This explains the glacier's movement as it spills down from the Victoria Land Plateau and into Taylor Valley. Cold-based glaciers are somewhat unusual in appearance to their wet-based counterparts as they appear free of those deep, Tide-detergent-blue crevasses. In comparison, most glaciers the world over are wet-based and as they move they scrape over bedrock beneath, creating major erosion and picking up debris along the way.

 so why exactly do i keep going on and on and on about The Taylor Valley?
Well, among the more intersting thigns to see in the taylor valley is the "City in the sky"
and...
Pyramids baby!!
lots and lots of pyramids
i told you i wold get to it
Here we go.....
First   a pretty pic to keep you phone jockeys from having to read to many words....
---------------------------------------------------------------------------------------------------------
---------------------------------------------------------------------------------------------
 Teacher Koen Meirlaen performs the experiment at the Princess Elisabeth station in Antarctica.
                                               wait ...what are those strucures behind her?

                                                                We are so being lied to...

                                                                       




 
____________________________________________________________________
                                                         _________________________________________________________________________
 
 
Lets have a look at what mainstream modern history teaches us about thte most unkown land-mass of all time shall we?
--
THE DISCOVERY -> The first confirmed sighting of mainland Antarctica took place, WE ARE TOLD on 27 January 1820.  This date is attributed to the Russian expedition led by Fabian Gottlieb von Bellingshausen and Mikhail Lazarev, discovering an ice shelf at Princess Martha Coas that later became known as the Fimbul Ice Shelf.
        The rounding of the Cape of Good Hope and Cape Horn in the 15th and 16th centuries proved that Terra Australis Incognita ("Unknown Southern Land"), if it existed, was a continent in its own right. In 1773 James Cook and his crew crossed the Antarctic Circle for the first time but although they discovered nearby islands, they did not catch sight of Antarctica itself. It is believed he was as close as 240 km (150 mi) from the mainland.
                        Tough break Captian Cook!
        On 27 January 1820, a Russian expedition led by Fabian Gottlieb von Bellingshausen and Mikhail Lazarev discovered an ice shelf at Princess Martha Coast that later became known as the Fimbul Ice Shelf. Bellingshausen and Lazarev became the first explorers to see and officially discover the land of the continent of Antarctica. Three days later, on 30 January 1820, a British expedition captained by Irishman Edward Bransfield sighted Trinity Peninsula, and ten months later an American sealer Nathaniel Palmer sighted Antarctica on 17 November 1820. The first landing was probably just over a year later when American Captain John Davis, a sealer, set foot on the ice.
Several expeditions attempted to reach the South Pole in the early 20th century, during the "Heroic Age of Antarctic Exploration". Many resulted in injury and death. Norwegian Roald Amundsen finally reached the Pole on 13 December 1911, following a dramatic race with the Briton Robert Falcon Scott. (https://en.wikipedia.org/wiki/History_of_Antarctica)
 ___________________________________________________
_________________________________________________________

___________________________________________________
_________________________________________________________
We, as a modern 21st century society have been 'schooled' or perhaps even 'conditioned' to accept the very debatable fact that we as humans and  'OUR PRESENT CIVILIZATION" is the first and only iteration of humanity on THE PLANET in the planet's 4.543 billion year history. In english?  "We are it" ..we are ther bomb, the only time a human species has exited on earth is us ... This has always seemd to me to be a bit arbritary, i mean, how long did th catholic church expouse our world was flat knowing full well that it wasnt?
After researching our coldest and driest continent for 6 years I HAVE FOUND SUBSTANTIAL EVIDENCE TO PROVE THE MAINSTREAM HISTORY TAUGHT IN SCHOOLS AROUND THE WORLD IS DISHONEST and this evidence also gives credence to the whispers from my military sources who asked NOT to be named, as to why the deconstruction of ruins and artifacts has been ongoing since Mt. Erebus and many other volcanoes in Antarctica decided to heat up the ground to such a point that our southern most continent began to slowley start shedding her mysterious viell..[ More on that later ] 
___________________________________________________
_________________________________________________________
___________________________________________________
___________________________________
To Understand anything you need to first understand the geography and geophysical (Natural Science) history of the continent so everyone has a basic understand of the Scientific makeup of Antarctica and the role it played in our development as modern Humans and Antarctica's inegmatic transit from the super continent of GONDWANNA (the super continet that eventualy became PANGEA) to its current location resting quietly on the bottom of our lonely planet.

                            (image c/o National Geographic Maps)
500 Million years ago(the palezoic era) GONDWANNA(super conintent) strattled the equator like a someone who couldnt pick sides; Parts of what would become west antarctica spent time in the northern hemisphere while parts of east antarctica speant time in the southern hemisphere. Then the CAMBRIAN EXPLOSION occured.
        The CAMBRIAN EXPLOSION or radiation was an event approximately 541 million years ago in the Cambrian period when practically all major animal phyla started appearing in the fossil record. It lasted for about 13 – 25 million years and resulted in the divergence of most modern metazoan phyla. What the heck is 'Metazoan phylac' you ask? Good Question! In 1874, Ernst Haeckel divided the animal kingdom into two subkingdoms: Metazoa (multicellular animals, with five phyla: coelenterates, echinoderms, articulates, molluscs, and vertebrates) and Protozoa (single-celled animals), including a sixth animal phylum, sponges. Back then not much lived on land, but that was changing.
 AS the paelozic continued,  GONDWANNA began making its way south by way of PLATE TACTONICS and soon gondwanna began taking on all forms of flaura and fauna including now exctinct versions of seed ferns which GREW IN SWAMPS  and today adorn almsot all dinasuar illustrations you see every where,  ALL THE TIME!
        In THE MESAZOIC ERA (352MYA - 66 MYA) the planet became hotter and hotter and for some time and Gondwana became desert-like but slowly seed ferns and other flora and fauna began filling the landscape as the continents broke apart and shifted and West Antarctica became lush with large Conifer forests (Think BC or Oregon or Washington state) ..there were animals too; small reptiles and mammals and TRUE ANTARCTIC DINOSAURS. That's pretty cool, but as all things often do, the party was at an end do the axial tilt of the planet that slowly shifted to 22 degrees ( our first of many coincidences involving the moon btw and Antarctica)  and the mammals and dinosaurs had to contend with polar NIGHT - The absence of sun for months at a time.
-------------------------------
-----------------------------------------

 ------------------------------------
-----------------------------------------------
            Around this time Gondwana broke up into Australia, South America, and Antarctica. This breakup left only the continent of Antarctica, which, if you have been paying attention, sits at the very bottom of a spining planet and is surrounded by swirling water  ( The Antarctic Circum-polar current)at 23 degree tilt pushing all warm waters, and any hope for a warm climate continuance away. SO, there Antarctica sits 33 million years ago ...getting colder and colder slowly over a period of 33 million years at which point the dinosaurs became birds and the birds became penguins and about this time we find ourselves at the dawn of the  evolution of humans

...around 200 000 yrs ago.  And that Ladies and Gentleman is the complete Physical, Geograpical and Geophysical history of Antarctica; where it began and how it ended up on the bottom so cold and uninspired. These facts are not in quesiton and i accept these facts, after much study at NYU / dept Science to be accurate and true. 
=========================================
...and for good measure here is a ...
Geological Timeline of planet earth
inserted as a resource for future reference - the story continues below this table
=
4600 mya (million years ago) –Planet Earth formed.Dust left over from the birth of the sun clumped together to form planet Earth. The other planets in our solar system were also formed in this way at about the same time.
4500 mya –Earth's core and crust formed. Dense metals sank to the centre of the Earth and formed the core, while the outside layer cooled and solidified to form the Earth's crust.
4400 mya –The Earth's first oceans formed. Water vapour was released into the Earth's atmosphere by volcanism. It then cooled, fell back down as rain, and formed the Earth's first oceans. Some water may also have been brought to Earth by comets and asteroids.
3850 mya –The first life appeared on Earth. It was very simple single-celled organisms. Exactly how life first arose is a mystery.
1500 mya –Oxygen began to accumulate in the Earth's atmosphere. Oxygen is made by cyanobacteria (blue-green algae) as a product of photosynthesis. For 2,200 million years this oxygen was removed from the atmosphere as it reacted with iron, sank to the bottom of the sea and became trapped in rock layers. 1,500 million years ago the free iron ran out and oxygen began to be released into the atmosphere.
700 mya –The first animals evolved. These were simple single-celled animals.
530 mya –The first vertebrates (fish) evolved.
400 mya –The first land plants evolved. Oxygen in the atmosphere reacted to form ozone, which formed a layer. This served as a protective barrier to the harmful rays coming from space and which allowed plants to colonise the land.
350 mya –The first land vertebrates evolved. With plants present on the land to provide a food source, animals rapidly followed. The first to venture onto the land were primitive amphibians, and reptiles evolved soon afterwards.225 mya –The first dinosaurs evolved from lizards.
65 mya –The dinosaurs went extinct. The dinosaurs, and many other species with them, were wiped out by the after-effects of a meteorite impact, or perhaps several impacts. The impact(s) set off chains of earthquakes, tsunamis and volcanic eruptions, which threw lots of dust and acid into the atmosphere, creating an impact winter. The dust blocked out the sunlight so plants could no longer photosynthesise, and food chains collapsed. After the extinction of the dinosaurs, mammals evolved rapidly and filled the evolutionary niches they left behind.
200,000 years ago (0.2 mya) –Modern humans evolved. Homo sapiens evolved in Africa from earlier humans. They left Africa around 35,000 years ago and spread around the globe.
-------------------------------------------------------------
------------------------------
Human evolution

is still pretty mysterious, due to gaps in the

fossil record

;
 .....to full understand we need to examine a body of evidence long supressed ...a parellel history to the one we think we know, stretching back
110 000 years ...
--------------------------------------------
-------------------------------------------
---------------------------------------------    
---------------------              
                        A

round 200 000 yrs ago,  Antarctica,  from a geophysical perspective sits pretty much the way it does today. The trans-antarctic mountains still separate East and West Antarctica and really the only thing moving on the continent where the

ice flows and glaciers

, which brings us to where

mainstream history and I part company - permanently

, and here's why.  AS with the moon and any other very remote and distant location that's impossible to get to on your own, we as a society rely on the

Government, Scientific institutions, Universities,

for information on Antarctica. Every detail that emerges on the southernmost continent is written and then filtered by an editor, department head, peer review, or in the government case, a

CENSOR.
But wait

...what about all those

blogs

i keep seeing where citizens with enough money actually travel to Antarctica via a cruise ship and explore anywhere they want to go?  Well,  if you saw that then that's a BIG stretch of the truth - there are Antarctic cruises, and there even used to be sightseeing flights until Air New Zealand's tragic and devastating crash into Mt Erebus in 1979 killing all 237 passengers and 20 crew on board. In the not to distant past cruises were happening but ONLY to a certain place on the peninsula, and at one time anyone could legally travel to Antarctica and travel for the most part anywhere, legally; but like anything that sounds

too good to be true

, this, of course, was never really the case.



 

  BOSKOP MAN
Charles Hapgood and later, Rand and Rose Flem-Ath, Antarctica was 30° further north. Around 10,800 bce there was a total crustal displacement that carried it to its present location. It was previously known as Atlantis.
 __________________________________________________
---------------------------------------------------------
The Eemian interglacial period (name taken from the Eem River in The Netherlands) was the penultimate warm period to which the land was subjected before the Holocene (current period). This period began 127,000 years ago and extended to 106,000 years ago.
"THE CLIMATE HAS BEEN IN CONSTANT FLUX DURRING OUR ENTIRE EVOUTIONARY HISTORY"
---

                       Are there really Pyramids at Antarctica?
It's been quite a while since the discovery of "Pyramids" on Antarctica. News about these mysterious structures has caused major interest among researchers and ufologists; countless theories have emerged proposed different explanation what these "structures" are.
.
There have been several images circulating the internet showing pyramidal structures in the cold environment of Antarctica, some of the images have been obtained through the Integrated Ocean Drilling Program, an international project of underwater exploration.
The shocking discovery of ancient man-made pyramids under the thick ice and snow of Antarctica would change our perception of human history forever.
Scholars and Egyptologists have long suspected that the Sphinx is far older than first estimated, possibly over 10,000 years old.Scientists discovered that evidence of water erosion on the ancient statue, still the world's largest, tells a story of climate change from rainy hot jungle to desert in a few thousand short years.
If the climate in Egypt changed this quickly, is it not equally possible that the Antarctic climate could have also changed drastically in the same time? Legends speak of pyramids in the Antarctica, of the lost city of Atlantis being covered not just under water, but encased in ice.
If we go back to Africa, we know that Scholars and Egyptologists have long suspected that the Sphinx is much older than believed, possibly even over 10,000 years old. These theories are supported by the discovery of water erosion on the gigantic Sphinx, which according to scholars tells the story of extreme climate change in the distant past. So if the climate in Africa and other parts of the world changed drastically? is it possible that the same thing happened in Antarctica? And if researchers manage to prove that the pyramids of Antarctica are man-made structures, the discovery could cause major revision of the history of humanity.
Would modern-day researchers and archaeologists accept and acknowledge these findings? Well, probably not, as they would go against everything they know and believe, but then again, this isn't a debate of beliefs, it's a question of finding out the truth about countless ancient civilizations scattered across the globe, many of which still remain hidden.
What do you believe? Is there a possibility that there are actual structures beneath the thick layers of Ice at Antarctica? Is there a possibility that ancient civilization might have developed there thousands of years ago, when Antarctica had an entirely different climate?


The discovery of these pyramids has caused speculation regarding what Antarctica was like in the distant past, some suggest, it wasn't always as cold as it is today. Scientific research seems to prove that theory.
Pyramids have been found on every continent, so why not Antarctica?
Ancient maps show that is was not always covered with ice. There is an incredible amount of ancient civilizations all around the world, and many still remain hidden from us.
The claim is, three ancient pyramids have been discovered in the Antarctic by a team of American and European scientists. Two of the pyramids were discovered about 16 kilometers inland, while the third one was very close to the coastline. An expedition to the bizarre structures should answer the intriguing question whether they are artificial or natural. The first reports about the pyramids appeared in western mass media last year.
At the current moment little is still known about the pyramids and the team continues to keep silent about the discovery. The only reliable information provided by the scientists was that they were planning an expedition to the pyramids to research them more thoroughly and determine for sure whether the structures were artificial or natural. No details about the time frame of the expedition were offered.
In case the researchers prove the pyramids are man-made structures, the discovery may bring about the biggest revision of human history ever made.

In 2009 scientist doing research and collecting samples, came across pollen particles in Antarctica suggesting that the ecosystem of Antarctica was very different in the past, suggesting that the summer temperature reached around 20 degrees Celsius at one point.
In 2012, another team of researchers identified 32 species of bacteria and a 2,800-year-old halophile microbes in water samples from Lake Vida in East Antarctica. The permanent surface ice on the lake is the thickest non-glacial ice on earth.
The possibilities are endless if you take in count that Antarctica wasn't always as cold as it is today.
The question to ask here is the following: is it possible that Antarctica was once warm enough in the past to make it possible for an ancient civilization to live there?
And if an ancient culture did in fact develop and inhabit Antarctica in the distant past, wouldn't we find evidence of their life there today?
Well according to many researchers, there are structures at Antarctica, there are pyramids there and enough evidence to support the theory of ancient civilization inhabiting Antarctica in the past.
If the archaeological community would acknowledge this finding is an entirely different question.
If we go back to Africa, we know that Scholars and Egyptologists have long suspected that the Sphinx is much older than believed, possibly even over 10,000 years old.
These theories are supported by the discovery of water erosion on the gigantic Sphinx, which according to scholars tells the story of extreme climate change in the distant past.
Pyramids have been discovered in the Antarctic, according to a news article on Scienceray.com. A team of 8 explorers from America and Europe claim to have found evidence of three man made pyramids 'peaking' through the melting ice, states the author:
"Can it be possible that Antarctica was once warm enough in the recent past to actually have had an ancient civilization living there? And even more perplexing is the question of if an advanced culture did develop there, are there any structures still remaining that are buried underneath the ice?

So if the climate in Africa and other parts of the world changed drastically?
Is it possible that the same thing happened in Antarctica? And if researchers manage to prove that the pyramids of Antarctica are man-made structures, the discovery could cause a major revision of the history of humanity.
Would modern-day researchers and archaeologists accept and acknowledge these findings?
Well, probably not, as they would go against everything they know and believe, but then again, this isn't a debate about beliefs, it's a question of finding out the truth about countless ancient civilizations scattered across the globe, many of which remain hidden.
What do you believe? Is there a possibility that there are actual structures beneath the thick layers of Ice at Antarctica?